What's for Breakfast & Lunch?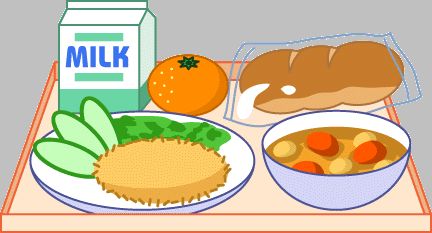 Regular Meal Costs
Breakfast

Lunch

Kindergarten

free

Kindergarten

$2.55

Grades PK/1-5

$1.55

Grades PK/1-5

$2.55

Grades 6-8

$1.65

Grades 6-8

$2.65

Grades 9-12

$1.75

Grades 9-12

$2.75

Adult

$2.65

Adult

$4.60
Students who qualify for Educational Benefits (aka free or reduced meals) get breakfast and lunch for free.

THERE ARE ADDITIONAL COSTS WHEN TAKING EXTRA FOOD AFTER PURCHASING A REGULAR MEAL.

A full meal consists of an entree, fruit or vegetable, and milk.

Students who chose not to take a full meal will be charged for items individually.

Each item is individually priced as listed below.
Ala Carte

Entree - Breakfast

$1.10

Entree - Lunch

$1.95

Milk/Juice Cup

$0.65

Chips/Chex Mix

$0.95

Poptarts/Rice

Krispie

Bars

$0.95

Nutrigrain/granola bars/fruit snacks

$0.75

Cookies

$0.85

Gatorade, Kickstart, Propel, Bublr', etc.

$1.95

Sportscap Water

$1.00

**BE SURE TO HAVE MONEY IN YOUR LUNCH ACCOUNT TO PURCHASE A MEAL AND EXTRAS.**